Building construction and operations account for nearly 40% of all carbon emissions, making it the largest polluting sector worldwide. Manufacturing building materials, transporting materials to construction sites and the actual construction process account for 11% of the global emissions total.
To lower the carbon footprint of multi-family and non-residential buildings, contractors are seeking improved construction methods to develop more socially responsible structures. A growing number of building professionals are turning to cold-formed steel (CFS) framing to reduce carbon emissions to construct greener structures.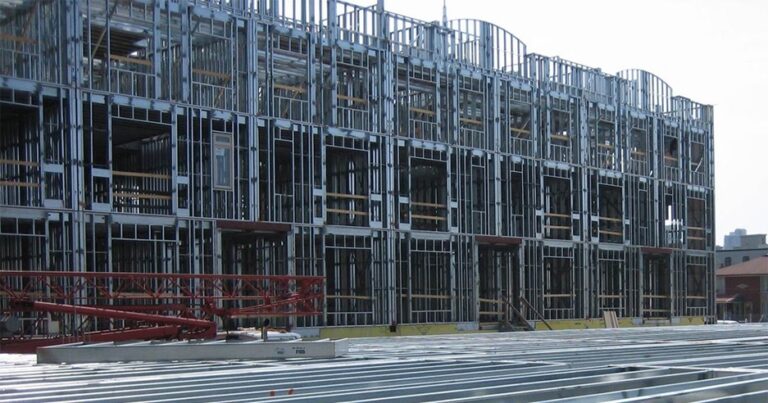 3 Tips for Greener Buildings with Cold-Formed Steel Framing
A key area where contractors can add sustainability to a project is through the procurement process.
"Sustainable procurement involves close collaboration and engagement between all parties in the supply chain, and suppliers' capabilities to address these factors should be carefully considered during the selection process," says DesigningBuildings.
According to Nancy Kralik, sustainability group chair with Fluor, to build more future-forward projects, builders should start with the procurement stage — the earlier in the process, the better.
Construction Dive provides 3 tips for constructing greener buildings from the beginning: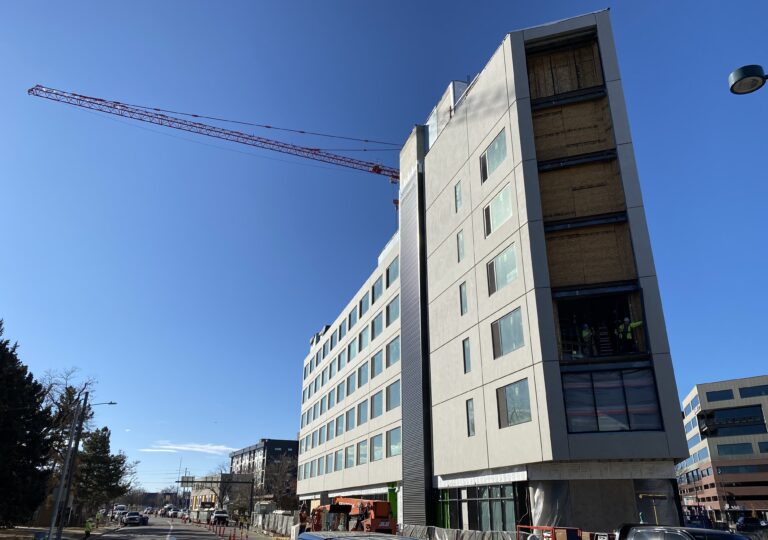 Tip #1: Reduce, Repurpose or Recycle Materials
"Create an inventory with a plan for all the project materials and specify low- or zero-carbon options where possible," says Construction Dive. "Set targets for reducing, repurposing and recycling these components, and measure against those targets as the project progresses to ensure everything is on track. Materials directed to landfills should also be documented."
Reduce waste: When working with CFS, contractors can reduce waste by streamlining the manufacturing and installation process. Through panelization, CFS panels can be delivered to building sites ready to assemble with little to no waste. Components are fabricated off-site and cut to precise specifications, which further eliminates material waste.
Generate revenue: Steel's sustainability can also generate revenue. Instead of going to a landfill, CFS can be sold as scrap to be recycled into more steel products, such as cars and studs for other buildings. That allows contractors and framing subcontractors to generate extra revenue on their projects — or even pass along the savings to the building owner.
Tip #2: Create a Sustainability Plan
"Contractors, service providers and suppliers should make a plan for sustainability practices before shovels hit dirt," says Construction Dive. "Clients increasingly are asking for projects that resist extreme weather."
Collect data: Kralik recommends first collecting background data to create a baseline, and considering projections of future climatic stressors such as flooding and fires.
Focus on performance: CFS offers a number of material characteristics and performance attributes that enable a building to withstand the demands on a structure as a result of such major events as fire, earthquakes and high wind.
"When it comes to framing, there is no more resilient option than cold-formed steel framing," writes Jen Edgar, ClarkDietrich corporate product manager, in an article for Metal Construction News.
Resiliency, Edgar says, refers to a building's ability to withstand, respond to and recover rapidly from extreme events in a cost-effective manner.
Compare materials: A key characteristic of resilient building materials is the strength-to-weight ratio. This relatively easy way to compare the merits of several different materials is determined by dividing the maximum imposed load by the weight of the material.
Of all commonly used construction materials, steel has the highest strength-to-weight ratio. When CFS sheet is formed into a C-shape, like a stud, the bends in the steel act as stiffeners and increase the strength of the steel stud dramatically, providing a strength-to-weight ratio that is up to seven times greater than that of dimensional lumber.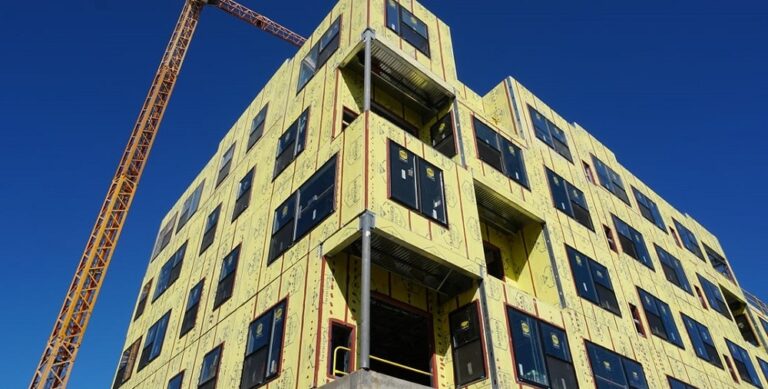 Tip #3: Energy Efficiency from Beginning to End
Day-to-day energy use of buildings accounts for 28% of all emissions worldwide," says Construction Dive.
Implement energy efficiency: "Energy efficiency, Construction Dive says, "can be implemented in the design, construction and operational phases of a project."
CFS has a proven track record of providing energy-saving and sustainability benefits for buildings of all shapes and sizes. CFS framing can be the primary structural element in mid-rise construction and meet the exterior continuous insulation requirements set by IECC, ASHRAE 90.1, ASHRAE 189.1, IgCC and LEED.
Consult AISI S250-21: The American Iron and Steel Institute recently published AISI S250-21, "North American Standard for Thermal Transmittance of Building Envelopes With Cold-Formed Steel Framing, 2021 Edition," as a single source for calculating the thermal transmittance (U-factors) of walls and ceiling/roof envelope assembles that contain cold-formed steel framing. The standard is intended for adoption and use in the United States, Canada and Mexico.
CFS Meets All Sustainability Requirements 
CFS meets the highest sustainability requirements set in all major green building standards and rating programs, including the Leadership in Energy and Environmental Design (LEED®) from the U.S. Green Building Council, the National Green Building Standard (ICC-700) for residential buildings, ASHRAE Standard 189.1 for commercial construction and the International Green Construction Code (IgCC).

The American Iron and Steel Institute reports:
Steel framing contains a minimum of 25% recycled steel and is continually and completely recyclable — that is, "remade without any loss of quality"

Most other construction products can only be down-cycled into lower-quality products

While construction sites generate waste, steel framing minimizes site waste since steel can be recycled and, AISI says, "become tomorrow's refrigerator, soup can or car door"
BUILD STEEL
https://buildsteel.org/why-steel/sustainability/3-tips-for-greener-buildings/