By using a pre-engineered building your customers could take a fifth off the cost and two thirds off the time to get a new warehouse or processing plant up and running. With this on offer it's become a popular choice, the world over.
When it comes to constructing a commercial or industrial building, two things stand out as being of top importance – that the building should be fit for purpose and that it's safe for those who work there. With these things addressed, cost and delivery time are the major concerns faced by your clients – and that's why pre-engineered buildings (PEBs) are proving to be the top choice for new warehouses and similar facilities. In fact, Technavio research shows the global PEB market will expand by a CAGR of nearly 12% to 2020.
So, what is a PEB? It's factory-built offsite construction, with transportable components shipped to the site for assembly and erection.
TIME SAVINGS
A PEB takes less time to build because it divides the work involved in its PEB construction. While the foundations and floor slab are being laid, structural beams and columns are manufactured in the factory. There's an element of timing involved, but once the foundations and floor are done, the beams and columns can arrive on-site to be craned into place and bolted together using simple brackets.
The building envelope typically consists of Cold-Formed Steel cladding, installed over a grid of cross-members (purlins).
The PEB structural components are typically manufactured in Cold-Formed Steel, using corrugated CFS cladding for internal walls and partitioning. PEB structures can often be stronger by using Sigma or Z profiles.
One estimate puts the time to construct a PEB at around a third that of a traditional building – 6 to 8 weeks instead of 20 to 26 weeks.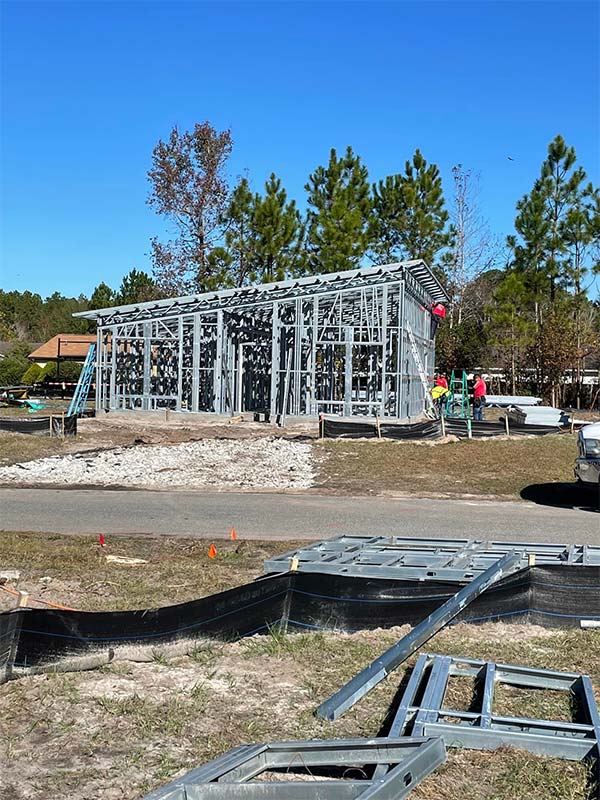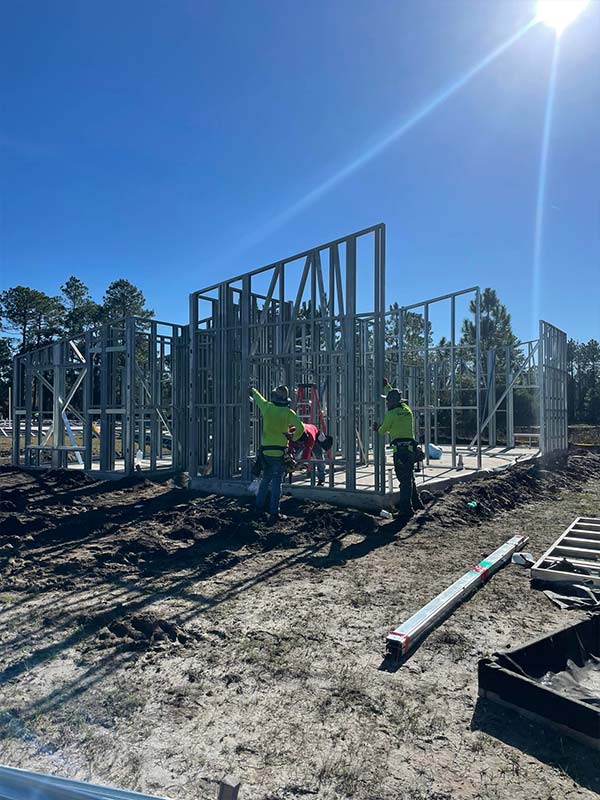 COST SAVINGS
Thanks to the faster assembly time and reduced cost of materials and labor, PEBs can be built at a price typically 20% below that of a traditionally constructed building. Also, PEBs have a highly predictable cost of construction, as all the factors, such as materials, workmanship and other input costs, are known.
Perfect for larger facilities, PEBs offer a wider span than other construction styles meaning that these buildings are typically used for commercial, industrial, agricultural, and warehousing facilities. The approach works best with simple designs requiring less steel during the manufacturing process, which are essentially rectangular boxes with a corrugated steel cladding exterior.
In its research note, Technavio said 'As PEBs offer the fastest method to build warehouses compared to traditional methods, its demand among the end-users will increase over the next four years.'
PEBs can be fitted with mezzanine floors, canopies, Cold-Formed Steel interior partitions. PEBs are 'most suitable for low-rise buildings and offer numerous benefits over conventional commercial buildings'.
While the concept of PEBs is relatively new in many countries, the technology has a long history which dates back to the 1960s. With modern materials and engineering techniques, it's showing a rapid rise in popularity around the world with proven cost and time-saving benefits.
FRAME CAD
https://blog.framecad.com/blog/pre-engineered-buildings-pebs-are-a-key-part-of-the-construction-landscape