Building professionals are turning to cold-formed steel (CFS) framing to build structures that meet the sustainable and economical needs of today's homeowners.
The building method for wood-framed homes in the United States has changed little since the mid-1800s. Due to current construction methods, maintenance is often required after only a few decades for wood-framed homes.
Today, new building methods and durable framing materials, including cold-formed steel (CFS) framing, are available to extend the life of a structure.
The "Flimsy" History of Wood Framing
In 1832, George Washington Snow needed to quickly build a Chicago warehouse. To meet his need for speed, balloon framing using vertical 2-by-4 planks as exterior walls was born, replacing timber-framed construction.
By the 1930s, the fire risks associated with balloon framing had become apparent, so platform framing took over as the preferred wood-framing method, according to The Craftsman Blog.
Balloon and platform framing improved the speed of construction, but they also had drawback: the need for significant maintenance and repairs.
Maintenance is essential for wood-framed homes

Maintenance must be done on wood-framed homes within about 30 years

This is Why So Many American Homes Are Flimsy, says Cheddar News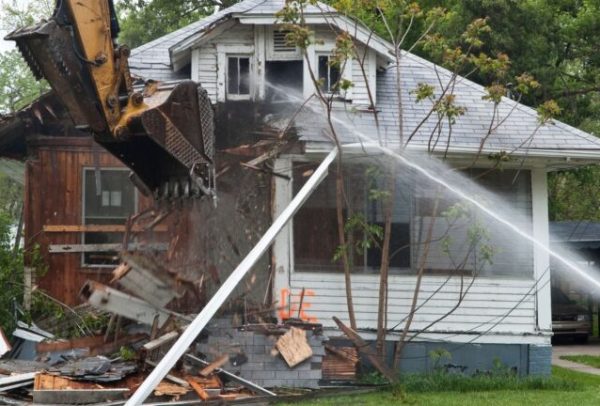 "Flimsy home construction isn't just limited to the United States," says Lawrence Banton in the Cheddar News. "Japan faces similar problems [because] the lifespan of homes over there are even shorter than in America, with many losing their value after about 20 years and often getting completely torn down after 30 years."
The use of CFS framing as a construction material also dates back to the 1800s, although the shapes and dimensions of CFS used are unlike the typical framing members seen today.
The current form of CFS framing members appeared in the early 20th Century, which resembled the wood studs common in construction.
The first documented use of CFS as a building material was in 1925 — the Virginia Baptist Hospital in Lynchburg, Virginia, says the Steel Framing Industry Association (SFIA).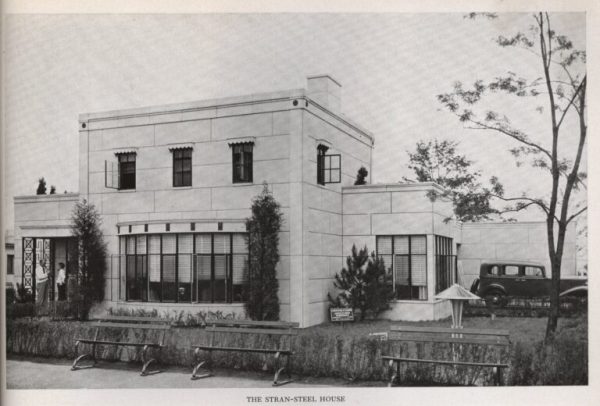 CFS use as a residential construction material made its debut at the 1933 Chicago World's Fair, A Century of Progress. Here, the "home of the future" exhibit featured three homes that made extensive use of CFS framing. These included the General Houses home, the Armco-Ferro House and the Stran-Steel House sponsored by Good Housekeeping.
Today, building professionals are building smarter by using CFS to build structures that are more durable, easier to construct and last longer than wood-framed structures. CFS framing has a proven track record of providing sustainable and economical benefits.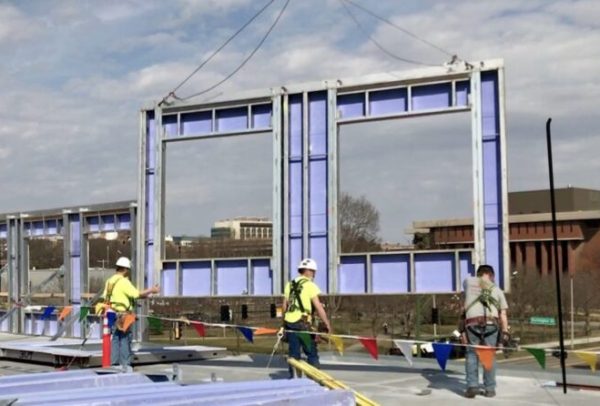 CFS framing is:
Dimensionally stable and does not expand or contract with changes in moisture content

Lightweight compared to wood and concrete

Will not warp, split, crack or creep when exposed to the elements

Sustainable and 100% recyclable

Durabile and has a high tensile strength

Non-combustible and is a safeguard against fire accidents
Steel Framed-Home Built to Last Over 100 Years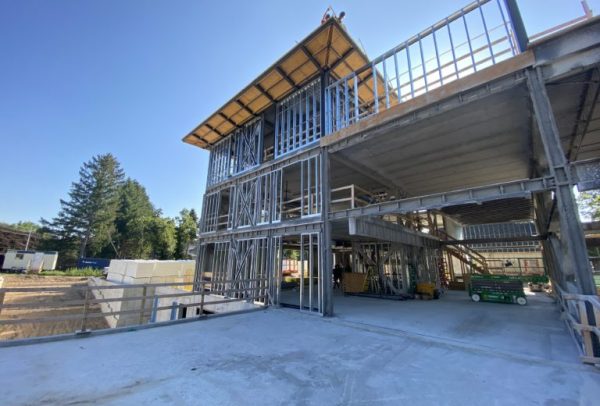 A modern home being built outside of Toronto, featuring CFS framing, provides an example of how today's innovative contractors are using improved practices to construct homes that will last a century and beyond.
Located in Mississauga, Ontario, the residence on Doulton Drive will have "a completely noncombustible rigid steel frame and solid concrete floors," says the website for homebuilder, Chatsworth Fine Homes, Oakville, Ontario.
"The architect designed this home to have a life expectancy of more than 100 years," says Fil Capuano, president of Chatsworth Fine Homes. "Resilient products like the steel framing system were carefully chosen to meet that life span."
The home features a hybrid system that combines structural steel and CFS wall framing. The interior partitions will make use of CFS framing and wallboard.
"It's in-fill framing using all wind-bearing metal studs," says Chris Sliskovic, president of Life Drywall Systems, Ltd., an Oakville, Ontario residential and commercial contractor that has the framing, drywall and finishing contract for the project.

"Those walls and reveals, no matter the finish, will always be straight," Sliskovic says. "Steel doesn't warp. It doesn't twist. The homeowner won't ever get nail pops. And for sound, it's just a no-brainer — the walls will be finished next to perfection."
The Next Generation of CFS
Over the past 15 years, the ability to use the properties of steel to produce more competitive products has led to the development of new framing products. Perhaps the most widely adopted product is the EQ (Equivalent) studs for non-loadbearing walls.
EQ studs are nonstructural CFS framing members with performance similar to traditional CFS members. They have a reduced base metal thickness, but a higher strength steel
Nonstructural EQ studs take advantage of the availability to roll steel with a higher yield strength (ksi) than traditional steel formulations

Framing contractors can build a quality wall using EQ studs

See page 8 of the SFIA eBook: Specifying Cold-Formed Steel Framing: A Guide for Architects and Engineers
Greg Ralph, vice president of business development for ClarkDietrich Building Systems, says EQ studs are the product of improvements in manufacturing technology, changes in stud profile designs and the use of higher strength steel.
This has resulted in EQ stud products "manufactured to a thickness less than the ASTM [C645] specified 18-mil, but which attained the same or greater limiting heights as standard thickness members," says Ralph in the Design and Build with Metal article, Cold-Formed Steel Was Great Yesterday, Even Better Today.
EQ studs account for 90 percent of all CFS studs used in the United States.
BUILDSTEEL
https://buildsteel.org/why-steel/cold-formed-steel-101/building-like-1832/